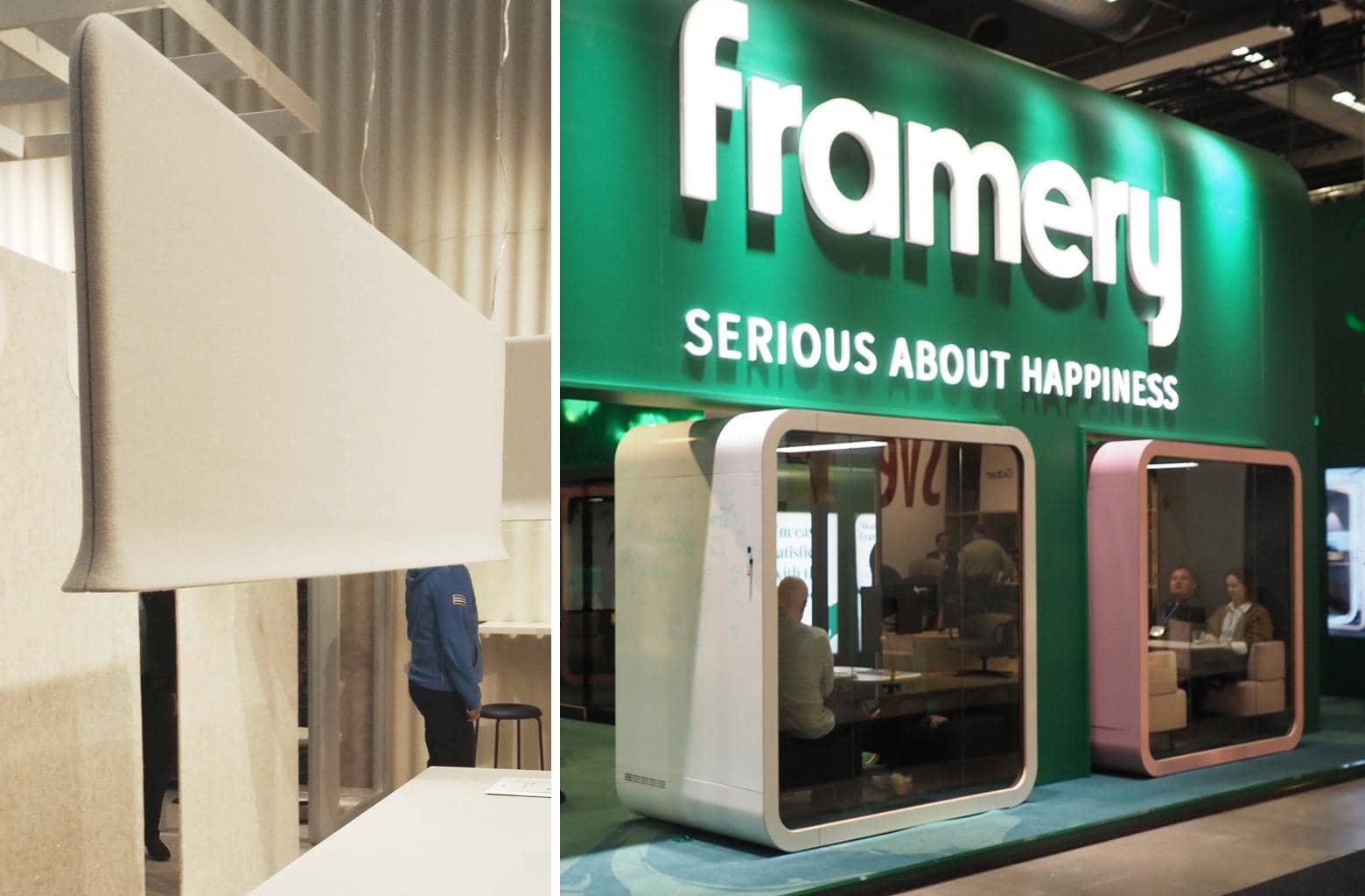 Stockholm Furniture Fair 2020: A Smorgasbord of Silent Office Solutions
ED's designers attended the Stockholm Furniture Fair in February 2020. Among other interesting topics, the exhibition provided an excellent chance to observe the development of solutions for acoustic problems in open offices – an area of business which is still growing.
Acoustic panels and telephone boxes which started the silent office business are already mainstream – and, as a result, traditional acoustic panels are not as extensively exhibited as previously. Yet, there are some fascinating new innovations in the area. Acoustic panels made of moss by Nordgrönä are an interesting example; entire walls covered with moss panels can be used for creating an interesting natural element. Acoustic elements can be playful pieces of art, as showcased by the Soundline product range by Stiwood. Three-dimensional wooden acoustic panels were also presented at the fair.
Recently, the silent office ideology is being integrated to various types of furniture, as presented by Abstracta. For example, the dB Pillar product range integrates acoustic elements into tables, stools, and pillars in various heights, while Trumpet is a combination of a hanging acoustic panel and a light fixture. Even though acoustic properties play an important role in these products, the driving design criteria is the products' functionality as furniture. And of course, the exhibition had its fair share of familiar high sofa solutions (with or without a roof) which still manage to draw the attention of the visitors.
All in all, striving to accomplish a silent office has become a holistic affair, with soft chairs, sofas, sidewalls, acoustic panels and other sound-damping furniture used for cutting down the noise. The result maintains the openness and visibility of the open office and gives an overall impression of a peaceful, soft and tempting workplace. Yet, the ultimate silent workspace has still not been achieved. New acoustic solutions continue to have great business potential.